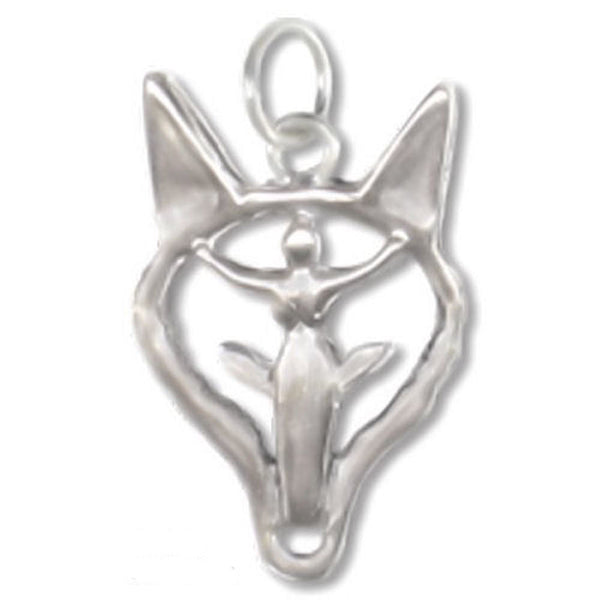 Wolf Walker Goddess Sterling Silver Charm Necklace Eternal Lights
Wolf Walker Goddess
Sterling Silver Necklace Charm 3/4" 
Another from our latest collection with new designs from beautiful Sedona, Arizona.
Sedona is nationally known as a spiritual Mecca of the southwest, 
visited by many as it is recognized for its vast energy powers from the several vortexes in the area.
Eternal Images: Classic Images in Sterling Silver
Award Winning designs proudly made in the USA 
The Wolf Walker design symbolizes the connection between woman and the animal kingdom. 
It emphasizes the inner strength of today's modern woman.
A beautifully designed petite pendant in Sterling Silver.  
Measures 3/4 inch. Includes an attached ring for hanging onto a chain ( not included).
Also available is a matching 1" Pendant in another listing
This item ships free