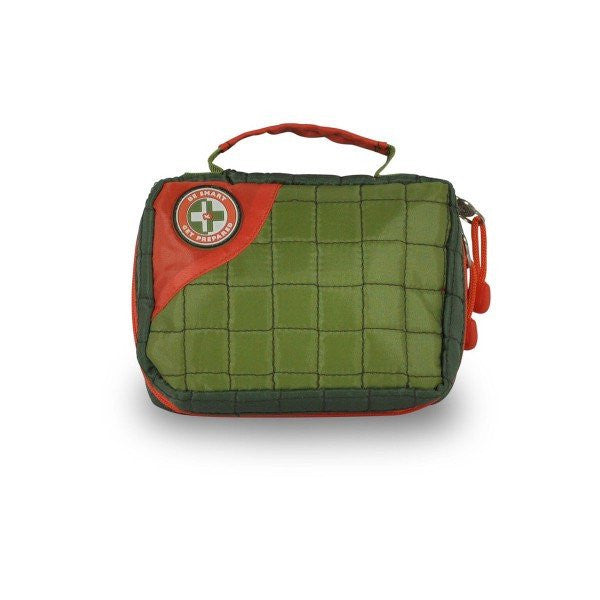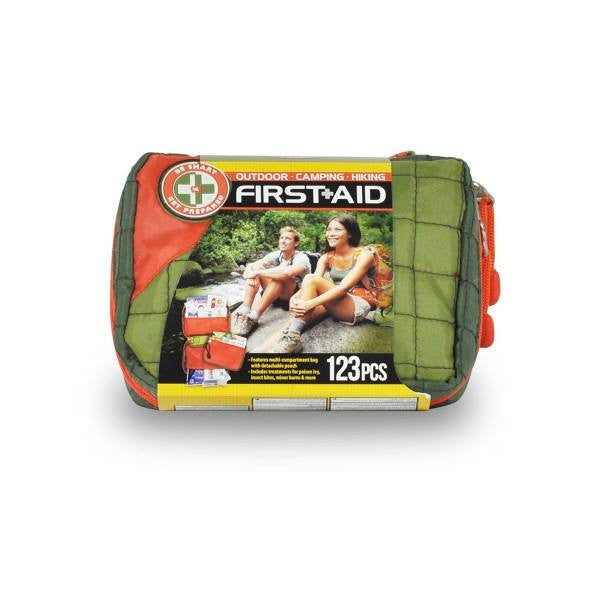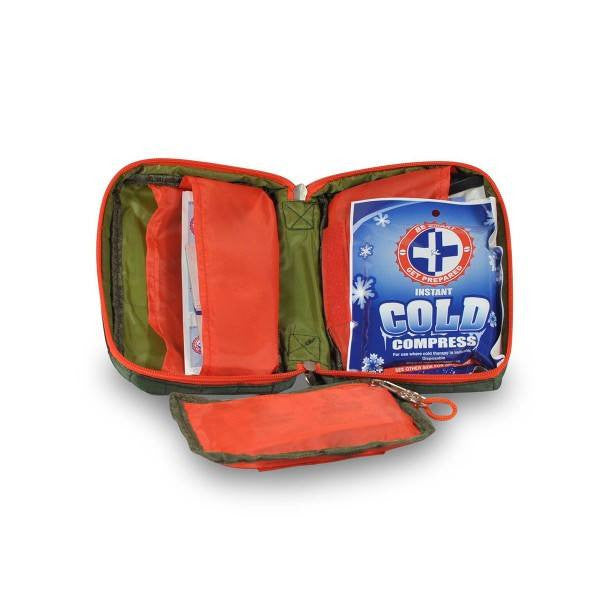 Outdoor First Aid Kit 123 Pieces Wise Foods
 Outdoor First Aid Kit 123 Pieces
This 123 piece first aid kit is perfect for the outdoors, camping and hiking. The kit features a multi-compartment bag with a detachable pouch and even includes treatments for poison ivy, insect bites, minor burns and much more. See below for product specifics.
What's included in this kit?
Clean: 12 Antiseptic towelettes
Treat: 12 Alcohol Prep Pads, 3 Antibiotic Ointment, 2 Lip Ointment, 3 Sunscreen Lotion SPF 30, 3 Burn Cream, 3 Sting Relief Pad, 1 Poison Ivy Cleanser Towelette, 3 Insect Protection Cream, 4 Aspirin Tablets, 2 Electrolyte Tablets
Protect: 15 Adhesive Bandages (3/4 in x 3 in), 15 Adhesive Bandages (3/8 in x 1-1/2 in), 5 Waterproof Bandages (1 in x 3 in), 5 Butterfly Closures, 2 Moleskins (2 in x 2 in), 1 Waterproof Adhesive Tape (1/2 in x 2.5 yd), 4 Sterile Gauze Pads (2 in x 2 in), 1 Sterile Gauze Trauma Pad (5 in x 9 in)
Essential Tools: 10 Cotton Tip Applications, 1 Instatant Cold Pack (5 in x 6 in), 1 Outdoor Emergency Blanket, 2 Nitrile Gloves, 1 First Aid Guide. 1 Tweezers, 3 Finger Splints, 2 Safety Pins
Product Warning:
Keep out of reach of young children - Use under adult supervision
Please check instructions and expiration prior to use
This kit is for treating minor wounds and injuries. Seek a medical professional for more serious injuries
May Contain oxygen absorbers. Discard immediately upon opening. 
We are only able to ship Wise Food Company items within the continental USA- Not Alaska or Hawaii 
This item ships free
 Wise Food Storage Quality Control: Our first and highest priority is the safety of the consumers who use our products. We take pride in helping families prepare for the unexpected. With a 99% satisfaction rate and millions of pouches sold, Wise has quickly become the nation's leader in emergency preparedness.