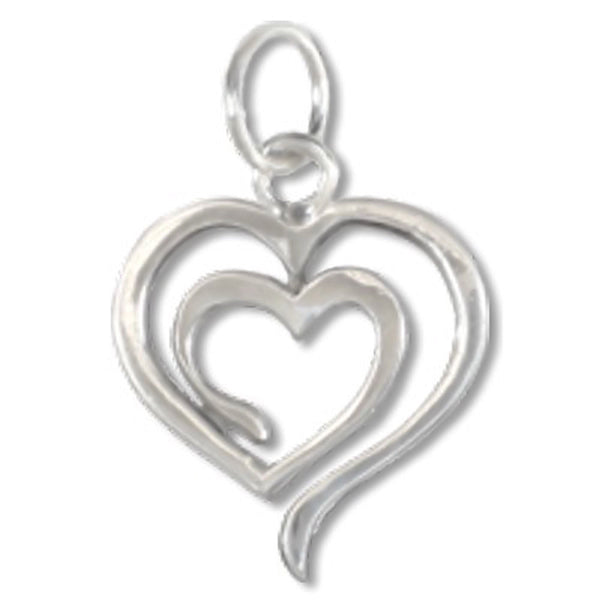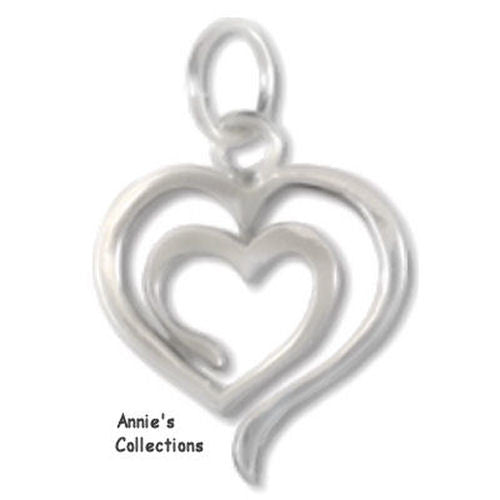 Eve's Heart OM Heart Path Sterling Silver Charm Eternal Lights
Eve's Heart 
Sterling Silver Necklace
Charm 5/8"
From our latest collection with new designs from beautiful Sedona, Arizona.
Sedona is nationally known as a spiritual Mecca of the southwest, visited by many as it is recognized for its vast energy powers from the several vortexes in the area.
Eternal Images: Classic Images in Sterling Silver
Award Winning designs proudly made in the USA.
One pendant, three symbols:  Eve's Heart is a unique Sterling silver pendant that can be worn displaying three different symbols. 
Each of the three symbols represents a special spiritual aspect of woman.   Size 5/8" x ½" with a ring attached for a bracelet or necklace.
Presented on an informational card. Proudly handcrafted in USA.
Heart Path labyrinth is the heart connection between lovers, parents and children, and friends.
The Divine Feminine is a subtle reminder of the physical attributes that make women so divinely feminine.
This item ships free within the continental USA