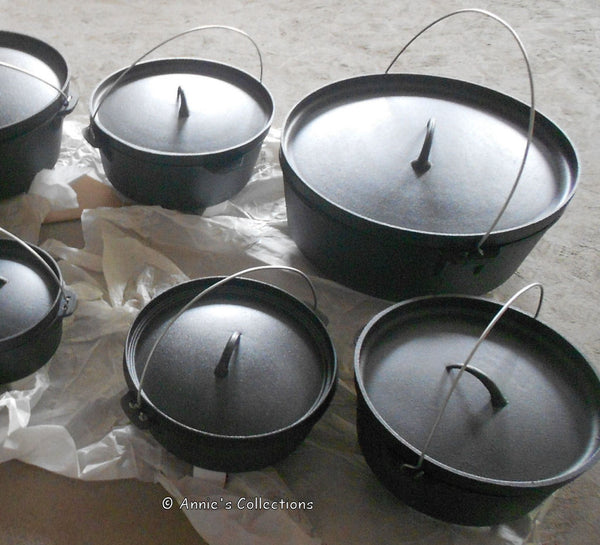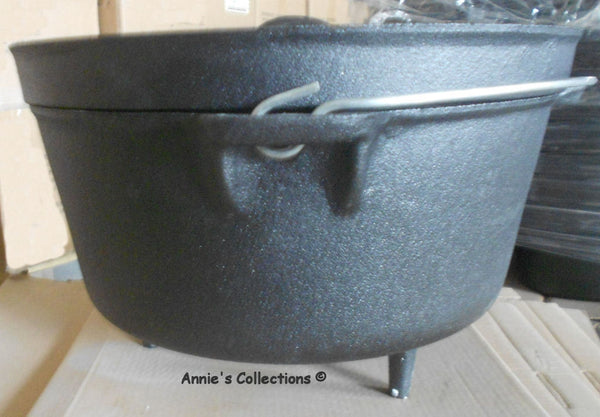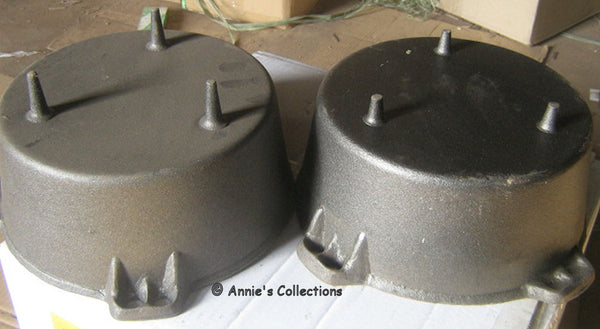 Cast iron Dutch Oven Camping Cookware 20 qt
Regular price
$ 179.97
Sale price
$ 110.96
---
5 gallon/20 quarts Dutch oven 
Pure cast iron
Renaissance Festivals Wilderness Survival
 Dutch Ovens Pure Pre-Seasoned Cast Iron - This listing is for 1 (one) 20 quart dutch oven - this is one of our largest dutch oven
These all cast iron Dutch Ovens make perfect meals effortlessly by layering the foods, cover and relax for a few hours and let the Dutch do the rest! 
Baking Rolls and Breads is easy in cast iron Dutch ovens along with pies, rolls, cakes and just about anything you can bake in a traditional oven.
Our cast iron Dutch ovens come in sizes from 2 quart to 20 quart, all have a well-fitting smooth lid, a sturdy metal handle for carrying or hanging from a tripod, and are on  3 feet/legs
Chefs favor cast iron cooking pots for their superior heat retention and distribution, and this expertly crafted Dutch Oven is a splendid example.
With excellent heat diffusion and retention makes it a great option 
for long-cooking stews, soups, beans, chili, menudo, even desserts and many other foods.
This listing is for 1 (one) 20 quart dutch oven w/legs
Simple - and makes fantastic tasting meals.
20 Quart Dutch Oven  
Height: 8.25"
Width: 18"
Legs:  2"
 Capacity: @20 quarts 
Weight:  44 lbs.
We do not collect VAT/Taxes to Canada
This is the purchasers responsibility