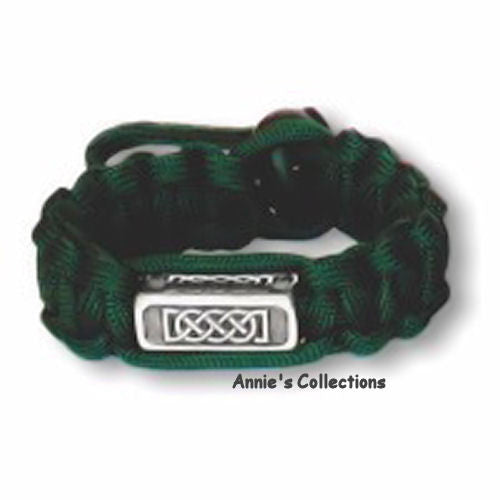 Paracord Bracelet Survival Celtic Journey Green Celtic Knots
Celtic Paracord Survival Bracelet 
Celtic Journey Bracelet in Green
Celtic Green Journey Bracelet
Meet life's challenges with strength, inside & out
If you need it in your life's adventures, 
untie your bracelet to make a fishing line, replace a strap, secure a shelter, 
and much more. Journey well!
Journey Bracelets are survival bracelets with a twist:
Super strong – #550 parachute cord
One single cord – Up to 8 feet long
Adjustable – Fits most
The 4-way Celtic Knot bead has the same image on all sides
From our latest collection with new designs from beautiful Sedona, Arizona
Sedona is nationally known as a spiritual Mecca of the southwest, 
visited by many as it is recognized for its vast energy powers from the several vortexes in the area. 
Temporarily out of stock - please contact us